Friday is a happy day. Last week I went yarn shopping. And this week I get to show you my favorite of the fruits of that shopping trip!
Blue Heron Yarns, colorway "Chesapeake"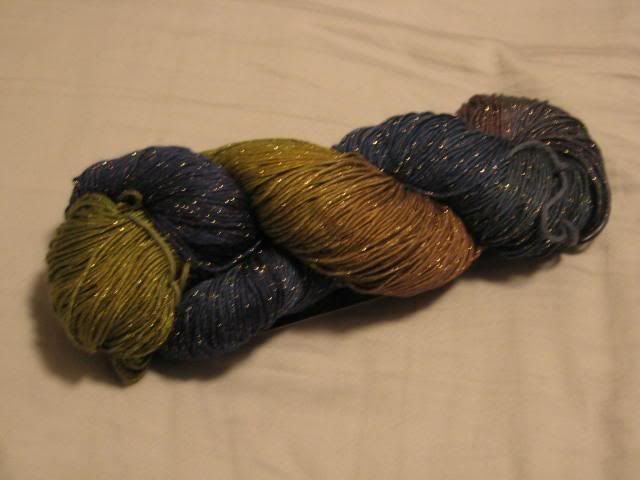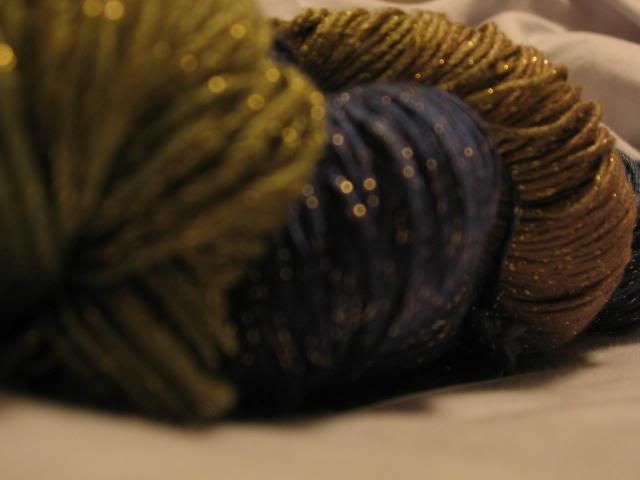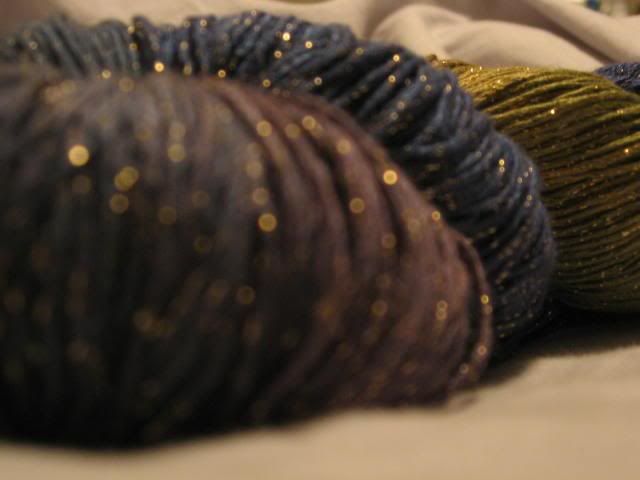 I love it. It's rayon with sparkliness in it. Yum! It's got the most luscious drape.
Also, an update. On Wednesday, my friend Joyce came over and we learned a new craft. Chainmaille! I've been wanting to learn for a while. So we were talking about it at work and finally decided we'd both learn. Ordered a couple of beginner kits from www.theringlord.com and when they came in we got together to learn together. Here we go!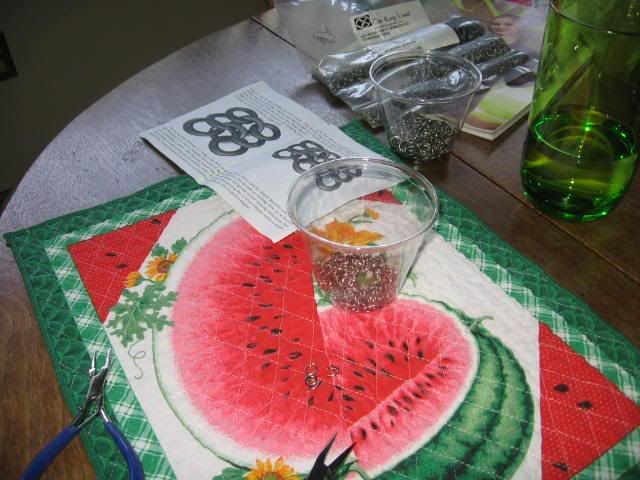 Ring-a-ling-things: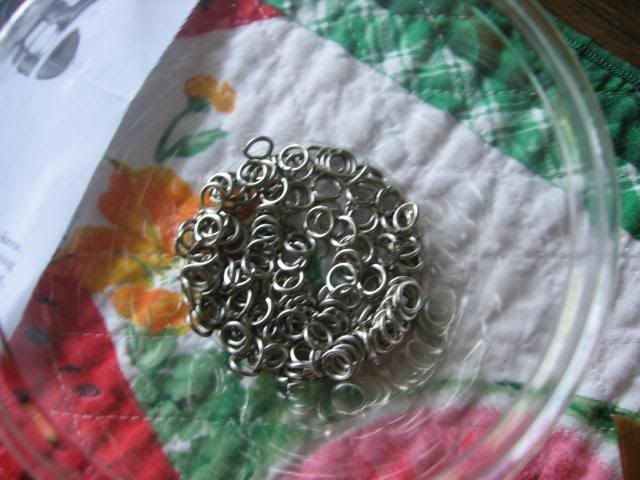 Joyce at work: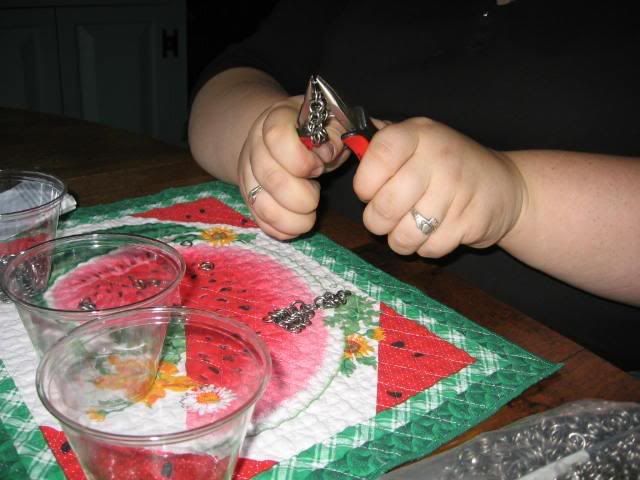 I didn't get any good shots of my finished product, and it was just a strip anyway, but here's a pic Joyce took of hers: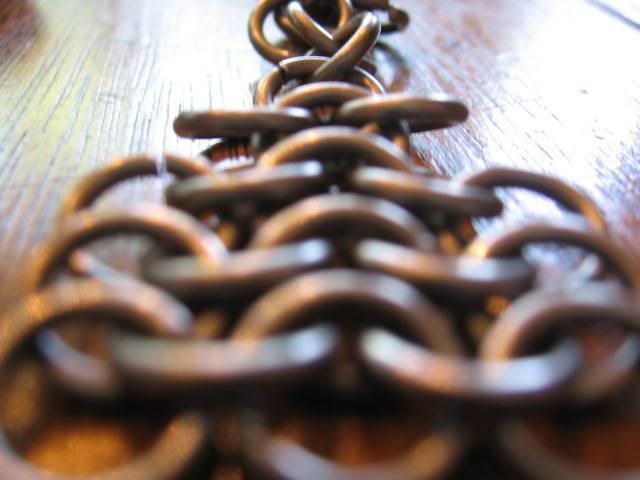 I don't really need another hobby, but hey. I wanted to learn, and I think it's a valuable craft to have in my repertoire. I've got grand plans. We'll see how well it works out...