And I won. w00ties!
See, one of the ladies at work, knowing that I like to dabble in yarny-type crafts, asked if I could fix a hole in a sweater. I said I've never done it before but I could give it a go. Well, I've had the sweater for a couple of weeks, meaning to get to it, but avoiding it because I had no clue how to do it or even if I could. The yarn it's made of is almost a chenille; it's little loopies held together at one edge. No stitch definition whatsoever. And the hole was about three stitches across. Well tonight I finally got it done. It took some doing, actually a lot of doing, but I did it! Check it (sorry, didn't get "before" pics):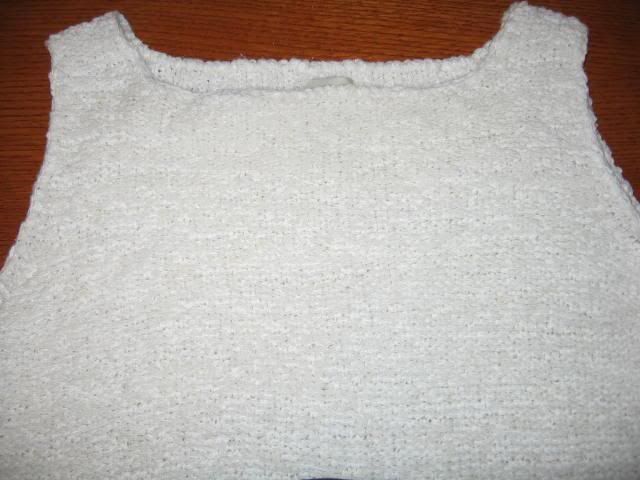 Do you see any holes in this sweater? Here, have a closer look: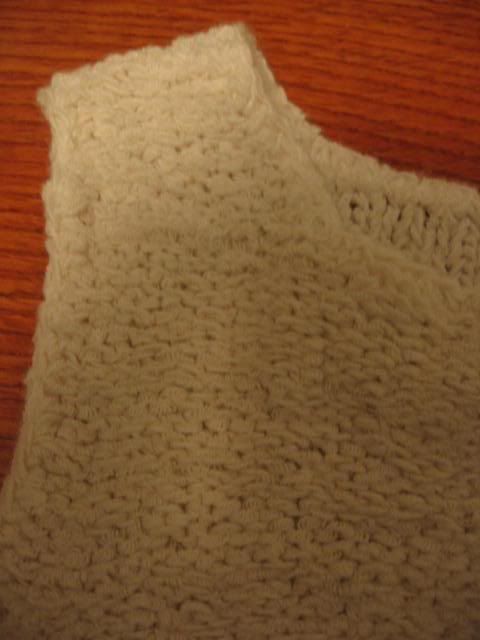 Can you tell where the hole was?
I feel so accomplished :)
Now, it's Friday, isn't it? That means it's pr0n day! I have one of my favorite brands to show off. I <3 Zitron. It's a German brand, distributed here by Skacel. I first discovered their "Avanti" yarn, which you will definitely see here sometime, as it is the most beautiful thing in the world. But today, you get to cozy up to a hot little colorway of "Ecco."
Nice backside, eh?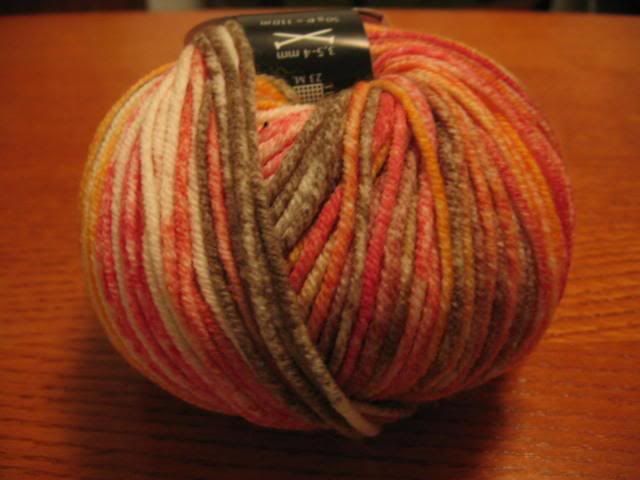 And the "I wish I was Kris" shots: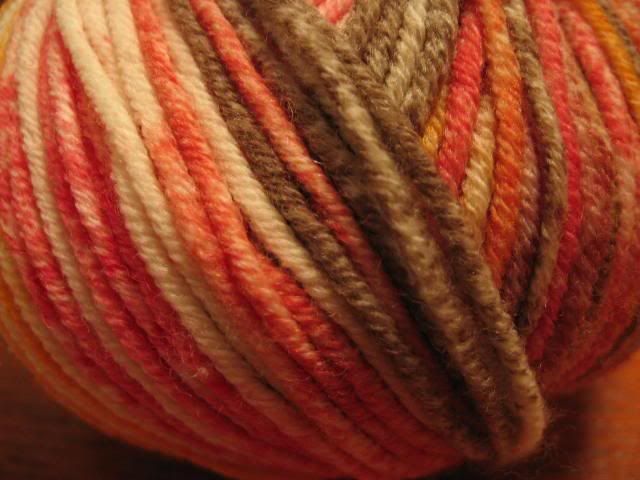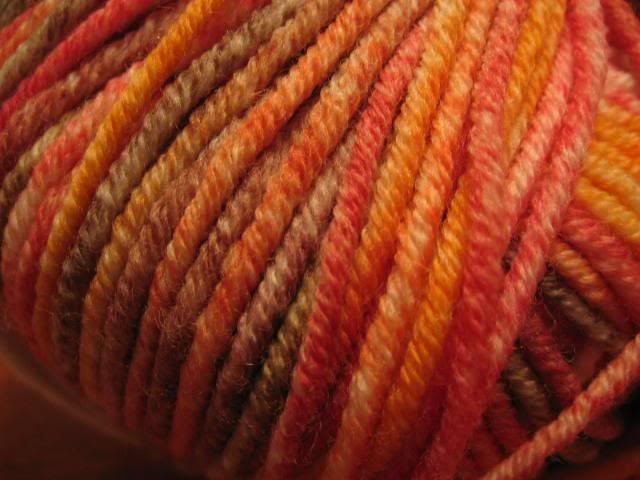 It's just so summery looking in this color. It reminds me of salsa. And I love salsa. It's in the process of becoming a plain crocheted bag, a summer handbag. For me. It will have the ultimate lining, oh yes. Pockets and pockets and pockets! I can't wait. It's my on-the-go project. Makes me happy.