Well, maybe not. This project is for the new baby that was born on Sunday. Two weeks early. So she's more of a finished object now. Her blanket, however, is still a work in progress. So much for being able to bring it to the hospital when she's born. It's now going to be a christening gift.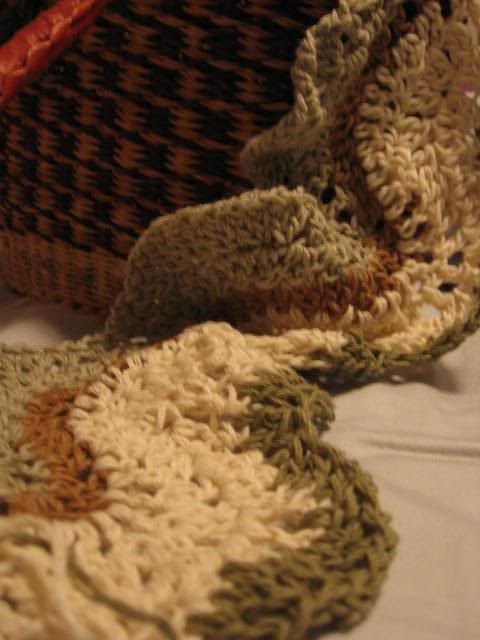 It's in EcoKnits organic cotton, in five natural colors :) I'm using the "Coral Waves" pattern from
200 Ripple Stitch Patterns
. Oh, you wanted to see a clear shot of the pattern? Gotcha...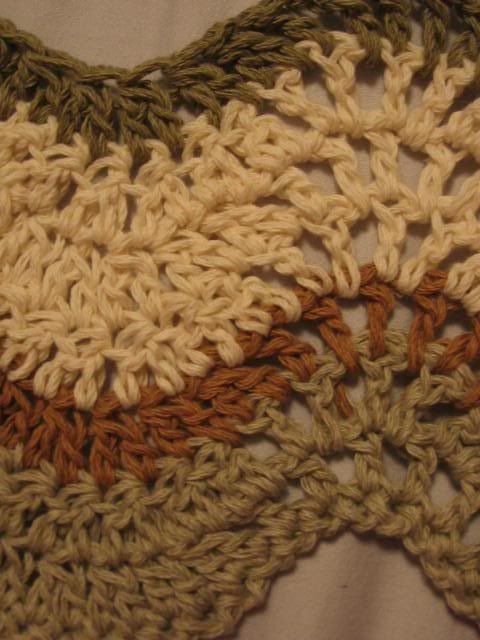 So that's my only WiP at the moment. Well, the only one I can show, anyway...